A blog can be a great way to share your passions and connect with like-minded people. But did you know that you can also make money from selling your blog? It's true! Blog flipping is a process whereby you purchase an existing blog or create a new one, grow it for a while, and then sell it for a profit.
It's an interesting concept, and it can be quite lucrative if done properly. Plus, it can be an additional income stream for those who are looking to supplement their monthly income or want to get into the business side of blogging and the workload of a professional blog flipper.
Before you jump in and start flipping blogs, it's important to understand what blog flipping is and how to do it properly. That's why I've created this post so that you can get a better understanding of this business model and how to succeed in it. This guide is for you if you're thinking about giving blog flipping a try. I'll cover everything you need to know about how to buy and sell blogs, including:
What is blog flipping?
The benefits of blog flipping & its downside
How to start a blog from scratch
How to maximize your profits and sell your blog
The process of selling your blog
How to find and value potential blogs to flip
Ready to get started? Let's dive in!
The Ultimate Guide to Blog Flipping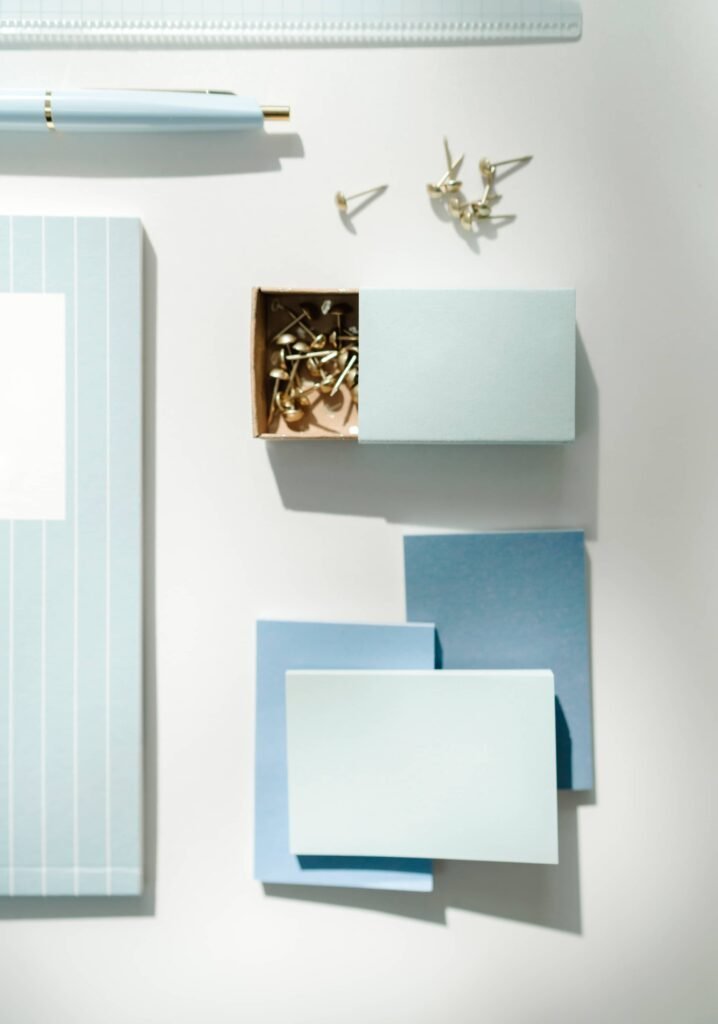 What is Blog Flipping?
Just like in the real world with real estate flipping, blog flipping is the process of buying and selling a blog or several blogs for a profit. You can either purchase an established blog or build a new one from scratch and then grow it until it is worth more than you paid for it. By selling or reselling those blogs, you can make a profit and build your portfolio of flipped blogs.
Blog flipping can be a great way to generate additional income, as long as you understand the process and do it properly.
The Benefits of Blog Flipping
A few key benefits make blog flipping an attractive option for many people. First and foremost, it can be a very profitable side hustle. If you choose the right blog to buy and do the necessary work to sell your blog later, you can profit significantly.
I used to own a blogging blog making an average monthly income of $100 – $150. In less than a year, I sold it for $4,500, which was 45x its monthly revenue, and that's not an extreme case at all. It's pretty darn familiar. Many bloggers sold their websites for six-figure profits or even more. Actually, in one of my blogging groups, I just saw that someone sold a blog and could be able to buy a house outright! So, that's the potential!
Another critical benefit of blog flipping is that it can be a relatively low-risk endeavor. Unlike other online businesses, you don't need to invest much money upfront in starting. Nor do you need to put in years of hard work before seeing any return on your investment.
Of course, risks are always involved in any business venture, but if you do your due diligence and choose a solid blog to sell or buy, the risks are relatively low. In the worst case, at least you still own a blog. You can work on it later and turn it into a money-making online business.
Finally, blog flipping can be a relatively quick way to make money. If you have a successful flip, you can make your money back quickly and move on to the next project. This can be a great way to generate some quick cash if you want to start entrepreneurship but don't necessarily want to commit to a long-term business venture.
The Downside of Blog Flipping
Now that we've covered the key benefits of blog flipping, let's look at the downside. First and foremost, it's important to note that selling blogs is not a get-rich-quick scheme. This is not your endeavor if you're looking for a quick and easy way to make money.
Like any business, selling a blog takes time, effort, and dedication. It's not something you can do half-heartedly and expect to see success. You need to be prepared to put in the work if you want to sell your blog and see a return on your investment.
Another critical downside of blog flipping is that it's not a guaranteed money-maker. There's always the potential that you could lose money on a flip. This is why it's important to do your research and choose a solid blog to invest in. If you're not careful, you could buy a dud that doesn't make any money.
And last but not least, blog flipping can be a bit of a gamble. You never know for sure how much a blog is going to sell for. Even if you do your research and choose a quality blog, there's always the potential that it could sell for less than you expect. Sometimes you have to hope for the best and pray that the market is in your favor.
How to Create a Blog from Scratch
Starting a blog from scratch is a pretty simple process, and can save you a lot of money compared to buying an existing blog. However, getting the blog up and running will take some time and effort. Here's a quick overview of how to create a new blog and get it ready to sell later.
1. Determine your blog's niche
Nowadays, you cannot just start a new blog and expect to get it up and running without a purpose or direction. To make sure your blog stands out from the crowd, you'll want to choose a niche that interests you and is relevant to your target audience.
Niche blogs, as opposed to general interest blogs, tend to have an easier time attracting readers and engaging with their audience. For example, if you would like to start a travel blog, think about focusing on a specific type of travel (budget travel or luxury travel), specific destinations (the States, Europe, South East Asia, etc.), or specific topics (solo travel, cultural experiences, etc.).
When it comes to buying and selling websites, having a niche can help you stand out from the competition and make it easier to sell your blog for a higher price and profit.
2. Choose a domain name and web hosting provider
Usually, a web hosting provider will include a domain name for free for the first 12 months. However, you can also buy a domain name separately.
The best place to buy domains is Namecheap. 99% of my domains are registered with Namecheap because they're cheap, easy to use, and have excellent customer support. The rest of the 1% are registered with GoDaddy—just because I was into some domain auctions, and they had the domains I wanted.
As for hosting, I recommend using Bluehost. They're one of the world's largest hosting companies, and they're an official WordPress host. Plus, they're cheap—you can get started for just $2.95/month.
If you're about to have more than one site, go for the Choice Plus Plan from Bluehost. It's only $5.45/month and allows you to host an unlimited number of websites on one account. The Choice Plus Plan also comes with a free SSL certificate, which is vital if you plan to sell products on your website.
3. Install WordPress
Installing WordPress is pretty simple, and most hosting providers will have a one-click install option. If your hosting provider doesn't have a one-click install option, don't worry. You can still install WordPress manually. The process is pretty straightforward, and plenty of resources are available to guide you through the process.
4. Choose a theme and plugins
There are thousands of free and premium themes available for WordPress. Free themes are a great option if you're on a budget. However, I recommend using a premium theme because they're usually of higher quality and come with more features.
When choosing a theme, you want to make sure it is compatible with the plugins you plan to use. Most of my high-end blogs for sale use premium themes from 17th Avenue Design. Their designs are top-notch, they offer great customer support, and their themes are super easy to customize.
You'll also need several plugins to add extra features to your WordPress blog. For example, you might want to install Yoast SEO to help with your search engine optimization, Site Kit (from Google) to get detailed insights about your website's performance, or WP Rocket to speed up your blog's load time. Depending on your topic, you may need some specific plugins to optimize its functionality.
5. Secure all social media accounts
Facebook, Instagram, Twitter, TikTok, Pinterest—you want to secure all the social media accounts that match your URL. For example, since my website's name is Websites Flipping, I have secured the Facebook, Pinterest, and Instagram accounts with the same name.
Having all these accounts matched will help you build a stronger brand. People love consistency, and having the same username across different platforms will make it easier for people to recognize you.
6. Set up Google Analytics
You can do it by installing a plugin called Site Kit offered by Google. After activating the plugin, you'll need to connect your website to your Google account and grant access to your analytics data. Once that's done, you'll be able to view detailed metrics about your website traffic and user behavior.
7. Set up a contact form
Having a contact form on your website makes it easier for people to get in touch with you and ask questions. You can install a plugin like WPForms or Ninja Form to create an easy-to-use contact form.
By now, you have a brand new blog and everything you need to get it up and running. Congratulations! But still, in order to sell your blog for a good profit or even six figures, you need to monetize it. That's exactly what I'm going to discuss in the next section.
How to Maximize Your Profits and Sell Your Blog
Now, as you have gone through all the steps it takes to start a blog, let's talk about how to make it worth the money you're asking for. Take it with a pinch of salt, as everyone has different strategies when it comes to building a successful blog, and these are just very general points that can guide you in the right direction.
Again, selling your blog for a profit requires you to have an engaged audience, a monthly income, and a good track record. So let's look at some of the best practices to make that happen!
1. Develop a strong content strategy
If you want to create a blog that is worth money, it's essential to develop a strong content strategy so that you can consistently post quality content and build an engaged audience. Think about what topics your readers would be interested in, how often you should post, and on which platforms you should post.
Let's say you have a solo travel bog. What you would want to do is to build topical authority in the niche by consistently posting quality content related to solo travel. You could do a series of blog posts on different destinations, tips for solo travelers, advice, and resources—all targeted toward your audience.
2. Write valuable content
Having a strong content strategy in place will help a lot when it comes to content creation, especially if you want to outsource the task. Having clear instructions and a guide to follow will make it easier for the writer(s) to produce quality content for your site.
The key to a successful blog is to write high-quality content relevant to your topic and your readers. You want to make sure your content is well-written, informative, and engaging. 
I know that content creation in general is hard work, and it's not for everyone. If you're not a great writer, you can always hire a content agency or a freelance writer from Upwork, Fiverr, etc., to help you with your content. Make sure they have experience in writing for your topic and understand your target audience.
3. Optimize your blog for search engine
Search engine optimization (SEO) is one of the most important aspects of running a blog. It helps you rank higher in search results and get more organic traffic to your site.
You can start by doing keyword research and understanding which keywords have high search volume but low competition so that you can target them with your content.
There are several tools out there, both free and paid versions, to help you with your SEO. Some of the most popular ones are Ahrefs, SEMrush, and Yoast SEO (plugin). Currently, I'm using these three combined:
Ubersuggest: I paid roughly $300 for lifetime access. This tool is great for keyword research and finding quality backlink opportunities.
SurferSEO: I'm using a free version of SurferSEO to help me analyze my competitors' content and optimize it for search engines.

RankIQ.app

: My current subscription costs me $50 per month. It's a great tool to find fast-ranking keywords and its AI provides content optimization suggestions.
3. Promote your blog
Once you have around 15 – 20 blog posts published, start promoting your website. One of the best ways to promote your blog is to guest post on other blogs in your niche. This will help you get exposure to a new audience and build links back to your website.
Another great way to promote your blog is to participate in online and offline communities related to your topic. For example, if you're in the personal finance niche, you can join relevant Facebook groups, forums, and LinkedIn groups and share your writing (and your website) with them.
Pinterest is a robust platform that can help you drive traffic to your blog. If you're blogging in a visual niche like fashion, beauty, or food, then you need to be on Pinterest.
4. Build an email list
Building an email list of interested readers is also a great way to make your blog valuable, as it will generate more traffic and potential sales for the new owner. You can use various techniques to grow your list, such as offering incentives for subscribers, using lead magnets and giveaways, or even running contests.
Once you have a list of subscribers, you can start sending them personalized emails about your new blog posts or special offers. This will help to keep your audience engaged and interested in your content.
More importantly, your email list will be incredibly valuable when it comes to selling your blog since it will demonstrate to the buyer that you have an engaged audience who is interested in your content.
5. Monetize your blog
Great, so now we're talking! Monetizing your blog is how you make money from your blog. There are several ways to monetize a WordPress blog. The most common way is through advertising networks like Google Adsense and Ezoic—these are the two platforms that don't require you to have a minimum number of monthly pageviews, which is very important if you're just starting out.
If your blog is getting a good amount of traffic, you can apply to media buying networks like AdThrive, Mediavine, and Monumetric. They are all CPM (cost per thousand impressions) based ad networks, which means they will pay based on the number of pageviews your website receives. The downside is that you need a minimum number of monthly pageviews or sessions to be accepted, which can range from 25,000 – 100,000, depending on the network.
The second most common way is affiliate marketing where you can promote products or services related to your niche and earn a commission when someone makes a purchase through your affiliate links. Most bloggers use Amazon Associates as their primary affiliate network, but you can also pursue other affiliate programs like ShareASale, Commission Junction, Rakuten Linkshare, etc.
You can also monetize your blog through sponsored posts and banners. You can either create a page to advertise your services or join networks like Izea or TapInfluence that will help you find advertisers for your blog. They are influencer marketing networks that connect you with brands who are looking for influencers to promote their products and services.
Finally, you can also consider creating and selling your own products and services. This could include digital products like eBooks, online courses, etc., or physical products like printables, t-shirts, mugs, etc. Selling your own products is a great way to generate passive income from your blog and make it a profitable site.
The Process of Selling a Blog
OK, if you're still with me in this post, then you're probably wondering how exactly you should sell a blog for profit.
The process of selling a blog is relatively simple. It involves listing your blog on the marketplace, finding a buyer for your blog, transferring ownership of your blog, and then getting paid. However, there are a few things you need to do before you can start to list your blog.
1. Get your blog ready to sell
If you want to sell your blog for top dollar, you need to make sure it has traffic and income. SEO-optimized articles, a strong social media presence, and an email list are all things you can do to increase and keep the traffic to your blog until it sells.
You also need to make sure your blog has a strong foundation. This means it should be built on WordPress, have a professional theme, and be optimized for SEO. If you build a blog on a free platform like Blogger or Tumblr, then you're not going to get anywhere.
To make sure you're selling a profitable blog, the best way to do this is to have multiple revenue streams. So, put your affiliate links, Adsense, and sponsored content all in place. That way, when potential buyers come to look at your site, they'll see that it has the potential for long-term profits.
2. List & find a buyer for your blog
The next step is to find a buyer for your blog. You can do this through brokerages or by listing your blog for sale on online marketplaces like Flippa and Empire Flippers, or you can even create your own website marketplace to sell your blogs.
The most important thing is to ensure you find a reputable buyer willing to pay you what your site is worth. There are a lot of scammers out there who will try to lowball you, so be careful. You'll definitely learn more about this in future case studies & blog posts.
I've been working with Chelsea Clarke from Blogs for Sale since 2020 and she's been amazing in helping me with the sale of my blogs. Chelsea really knows her stuff and she makes sure that the sale process is quick, smooth, and secure.
She and her team (I believe she has four listing coordinators at the time of writing this article) will work closely with you—the seller—to ensure that you get what your blog is worth. Selling blogs with her and her dedicated team was a great experience for me.
In fact, website brokers will often offer more money than you could get listing your blog yourself, as they have access to a larger pool of buyers. So, although they may charge a higher commission, it's often worth the money. You save your time and still get more money in the end.
3. Transfer the ownership of your blog
So you've found a buyer for your blog and you've agreed on a price. Sold! Congratulation! Big time! The next step is to transfer the ownership of your blog to the buyer.
This process is relatively simple and can be done through your hosting account (if you're using WordPress, then you can use a plugin like All-in-One WP Migration). Once the ownership has been transferred, the new owner will have full control of your blog.
4. Get paid
This part is pretty self-explanatory, but there are a few things you need to keep in mind.
First, make sure you agree on a payment method before transferring ownership of your blog. The most common payment methods are PayPal and wire transfer. If you're selling your blog for a large sum of money, then you might want to consider using Escrow.
Secondly, make sure you get the full payment before transferring ownership of your blog. It's not uncommon for buyers to try to renegotiate after they've taken over your blog, so don't let them do that. Once the ownership has been transferred, you have no control over your website, so make sure you get paid first.
And that's it! You've successfully sold a blog!
How to Find & Value Potential Blogs to Flip
Now that we've covered the basics of blog flipping, how to start a new blog, and the process of selling a blog, it's time to get into the nitty-gritty and start looking at some potential blogs to buy.
The first step to flip blogs is to develop a list of criteria your potential websites must meet. This will help you narrow down the field, focus on sites that are more likely to be successful, and value your potential purchases correctly. Here are a few key criteria that you should look for in a potential blog to flip:
1. It should make money
Or at least, if the blog is not making money yet, it should be in a profitable niche. This is probably the most essential criterion on the list. If you're going to buy a blog, then it needs to be one that can generate revenue.
Although you cannot guarantee that any blog will be profitable, it can help to focus on websites that are already making money or can easily be turned into profitable ones. And for this reason, always ask for a monthly income or P&L (profit & loss) report from the sellers. A reputable seller will have no problem sharing this information.
2. It should have a loyal audience
The more engaged an audience is with the blog, the higher the conversion rate will be and the easier it will be to monetize. Look for blogs that have been around for at least one year and have a sizable following on social media or email subscriptions. This can help you gauge how engaged the blog's audience is.
Looking at the blog's audience will also help you understand the blog's potential for growth (which will help you price it correctly). For example, if the blog's audience is mostly in the US, then you can assume that one of the monetization methods can be
3. It should have a good domain name
A good domain name is important for two reasons. First, it can help the blog rank higher in search engines. Second, it can make the blog more attractive to people who are interested in buying it. If you're looking for a quality blog to flip, make sure it has a good domain name. This will help you attract more buyers and get a higher sales price.
The .com extension is of course the most desirable, but .net and .co domains can also be good. Avoid domains with dashes or numbers or domains with personal names in them. These domains are less attractive and can make it harder to sell the blog.
4. The blog should have quality content
Needless to say, you also want to ensure the blog has quality content. This is important for two reasons. First, it will help the blog rank higher in search engines. Second, it will make the blog more attractive to potential buyers.
When evaluating the quality of a blog's content, there are a few things you want to look for. First, ensure the articles are well-written and free of spelling and grammatical errors. Second, read to see if the articles are informative and value the reader. Lastly, make sure the articles are keyword-rich so they can rank well in search engines.
5. The blog should have a clean and professional design
The design of the blog is also essential. A clean, professional, and well-designed blog will make it more attractive to buyers. A blog with a poor design will be harder to sell since it won't look as professional.
When evaluating the design of a blog, there are a few things you want to look for. First, ensure the blog uses a professional theme and has a clean and clutter-free design. Second, check if the design is responsive and looks good on all devices. Lastly, look at the overall aesthetics of the design and ensure it is pleasing to the eye.
6. It should have a healthy mix of organic and paid traffic
If you're into sites that already have traffic and income, you'll want to ensure that the website has a healthy mix of organic and paid traffic. Organic traffic is traffic that comes from search engines like Google. Paid traffic is traffic that comes from sources like advertising or sponsorships.
A website with a healthy mix of organic and paid traffic is more attractive because it shows that the blog is generating consistent traffic. If a blog relies too heavily on one traffic source, for example, Instagram traffic, it could risk losing traffic if that source dries up.
7. It should have a reasonable price tag
When flipping blogs, you want to ensure you're not overpaying for the blog you're buying. You also don't want to undersell the blog you're selling. To find a reasonable price for the blog you're buying and selling, you'll want to look at similar blogs that have been sold recently—this will give you an idea of the market value for a blog like yours.
You can also use a website like Flippa to find comparable blog sales data. This will help you find a reasonable price for the blog you're buying or selling.
8. The blog should have future growth potential
You also want to make sure the blog has future growth potential. This is important because it will help you sell the blog for a higher price in the future or buy the blog for a lower price today.
To evaluate a blog's future growth potential, you'll want to look at its niche and see if any trends are happening that could impact the blog's growth. For example, if the niche is snowballing, the blog has a good chance of growing.
You can also use a website like Google Trends to see if trends in the niche could impact the blog's growth.
9. The blog should have a monetization strategy in place
Lastly, you want to ensure the blog has a monetization strategy. This is important because it will help you generate revenue from the blog once you own it. At the end of the day, it's your new online business, and you want it to be profitable.
There are a few different ways to monetize a blog. The most common way is through advertising, affiliate links, display ads, and sponsorships. Other ways to monetize a blog include selling digital products, physical products, online courses, or services.
When evaluating a monetization strategy, you want to ensure it is effective and sustainable. For example, if the blog relies too heavily on one source of income, like advertising, it may not be sustainable in the long term. One Google algorithm change could cripple the blog's income overnight.
You also want to make sure the monetization strategy is effective. For example, if the blog sells physical products, you want to make sure the products have good reviews and are priced competitively.
Once you've evaluated these nine aspects of a blog, you can make an educated decision as to whether or not it's the right one for you.
The Bottom Line
Wow, if you're still following along, then congratulations! You've just learned a lot about blog flipping and how to sell a blog. Now I know it might seem like a lot of work, but trust me, it's worth it. If you do it right, then you can easily make a full-time income from selling blogs.
So, if you're hooked and want to learn more, then I suggest you check out my blog & case studies and subscribe to my newsletter. I'll be sure to keep you updated with the latest tips and strategies about selling your blog and flipping blogs for a nice chunk of profit.
I hope this blog post has been helpful and informative. If you have any questions, then please feel free to leave a comment below and I'll be happy to answer them!