In my previous blog flipping case study — the Project Lifestyle Magazine Issue #1 — I mentioned using PLR for that site as a starting point, and how I would rewrite them using my different keywords and writing tools to make them unique.
Then, today I got an email from one of my readers asking me how I'll be using or planning to use PLR articles to give my content a boost without being labeled "scams" or "spam", and of course, to make them (somehow) unique and one-of-a-kind.
So, instead of replying to my reader privately, I asked whether I could write about it in my blog post as well so my other readers may also benefit from it.
And… here's what I have for you today:
How to Use PLR Articles to Ramp Up Your Blogging Efforts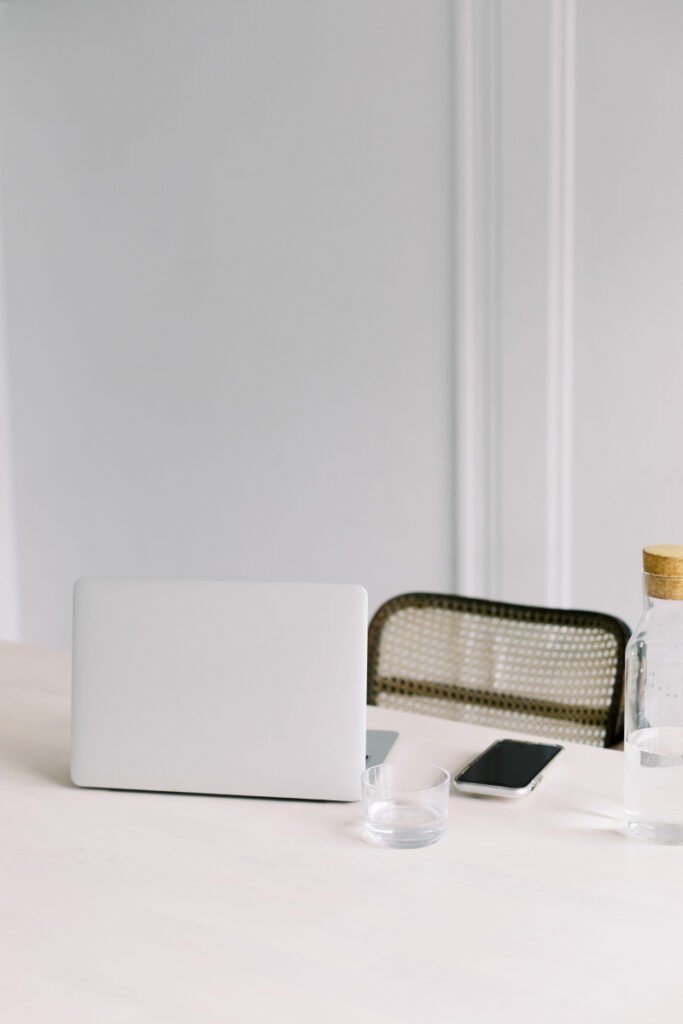 What Is PLR and Why You Should Use It?
To put it simply, PLR or private label rights content refers to articles, products, printables, or other content that has been created and sold with permission for others to use it as their own. PLR may be used in any way you want — you can edit them, rewrite them, repurpose them, and even resell them as your own products, depending on the terms of the license that came with your purchase.
This means with your PLR products, you can get a jump start on content creation for your blog or website, which is why it's so popular among bloggers and content creators who are looking to ramp up their blogging efforts quickly and easily. They can use them as-is, or put more effort into customizing them to fit their needs.
Licenses
Talking about licenses, there are usually multiple levels of PLR rights. Some come with the flexibility to make whatever changes you want, while some may only allow limited changes and editing. Some will allow you to resell and even the buyers can resell them again (it's called MRR or Master Resell Rights) while some licenses may not allow reselling at all.
That's why it's important to understand the different license types and what you can do with each one of them before buying any PLR content.
Benefits
Needless to say, there are many benefits of using pre-written content to ramp up both your quality and quantity game. Besides being an easy way to get quality content quickly, it's also a great way to save you time and money in the long run. You won't have to pay writers or worry about having to write every blog post yourself.
Time-saving: This one is quite obvious. Not everyone can write and write fast, not to mention the research time and everything in between. So, if you have some content as your "base", creating content will become faster and easier.
Money-saving: You will be paying much less for ready-made content than you would to hire a writer or copywriter. In addition, when using PLR content, you don't have to worry about copyright issues as long as you use it within the terms of the license agreement.
Idea boost: PLR content can provide you with a good idea bank to get your creative juices flowing. As mentioned above, they can be edited, customized, and re-purposed to make them unique.
Starting point: Let's say you want to start a blog and want to have content ready to get started. In this case, using PLR content can be a great help. You will instantly have 20 – 30 blog posts published on your site, making it look more appealing and inviting to your readers.
How Can You Use PLR Content on Your Blog?
You can use PLR content in different ways, depending on what type of PRL you were buying, what marketing strategy you're using, or even who your target audience is. For example:
Adding articles to your own website
Creating social media posts
Combining all the content to make it an a short report or e-book
Creating online courses or digital products
Building up a YouTube channel
Creating lead magnet to use in email marketing campaigns
Creating autoresponder series for your email list
Of course, some PLR sellers will NOT allow you to edit whatsoever at all, but most of the time, you have your full right to do whatever you want with the content. Some sellers even mentioned that you CANNOT put their names on the content, and you MUST put your name on it.
So, as long as you know what license type you bought, you can get creative with how to use them on your blog or website. But make sure that whatever changes you make are significant enough so they won't be considered duplicate content or spun content by search engines like Google.
While you won't be punished by using PLR, it's always a good idea to rewrite them, put more insight into them, and make an effort to do proper keyword research before you publish them. That way, your private label content will be unique and valuable to your readers, too.
Where to Find Quality PLR Content?
For me, since I only use PLR articles and not anything else (printables, videos, audio recordings, etc.) my go-to sources for high-quality content include:
Piggy Makes Bank:

Their products cover many niches, and they have hundreds of articles to choose from.

Health & Wellness PLR:

Jennifer's articles are really well-written, and she has expanded her niches lately as well.
Tiffany Lambert: She also has plenty of articles, reports, e-books, etc. spreading over many many niches to choose from, and they are all very well-written.
Then I'll eventually buy from here and there, basically when I need something that's not available in my regular PLR sources.
My Best Strategy to Make PLR Content My Own
Every blogger or writer or content creator will have their own way to rewrite PLR articles and make them their own, based on what they want to use them for (blog posts, newsletters, marketing materials, YouTube videos, etc.) and how they want to present them (style, tone, etc.).
For me, I don't always use PLR when it comes to niche sites building. In fact, I use them very sparingly, usually only on sites that I know I'll keep and develop further or to build up my own white-hat PBN. For sites I know I'll sell, I always write my own unique content.
That being said, if I have to use PLR, my workflow usually goes like this for the best results:
1. Read and Take Notes
I'll scan through the whole article and see if there's any keyword I can optimize. Here, it's worth noting that some PLR sellers even include the keyword research result for the article in their pack, so it's much easier to optimize them. But oftentimes, it's your homework.
By this step, I have some ideas in mind about what the article is talking about and what keyword I want to use.
2. Pull a Quick Report on RankIQ
Now, I'll head to RankIQ and see if I can find that keyword, or something similar, in the keyword library. This will give me an idea of how competitive the keyword is and what piece of content I need to write (how-to, step-by-step guide, top list, etc.)
If I can find the keyword here AND it's a site I prioritize at that time, I'll run a report straight on RankIQ and use its content optimizer function to know exactly how many words I should write, which keywords to include, and so on.
Otherwise, I'll jump to the next step.
3. Use Keysearch to Analyze Keywords
Let's say I cannot find that keyword on RankIQ, and I don't want to waste my credit to run a report (my standard subscription has 16 credits per month, meaning 16 reports) since it's not a site I would like to invest too much on.
In this case, I'll use Keysearch to check out some related keywords and see if there's anything that is low competition but with decent search volume. Most of the time, I'll find some nuggets here. And the best part? I have a quota of a whopping 200 credits per day, meaning 200 keywords searching daily! Woohoo!
Since Keysearch also has its own content assistant function – which is the same idea as the content optimizer in RankIQ — I can easily know how many words I need to write and which keywords should be included. Plus, I can see the SERPs and even some questions related to that topic, which can be great ideas for my content.
4. Rewrite the PLR Article & Optimize It for SEO
Now we're talking!
I'll go back to the PLR article and copy & paste it straight to Jasper.ai. Then I'll have all the inputs (content brief, tone of voice, keywords, etc.) ready, and I can start rewriting the article.
As I rewrite, I'll make sure to optimize it with the exact keywords that either RankIQ or Keysearch gave me earlier — while still making sure it sounds natural and engaging at the same time. It'll usually take me around 15 – 20 minutes to rewrite an article of 1,000+ words, or up to half an hour if I plan to write more.
Once I'm done, I'll copy & paste it back to RankIQ's content optimizer or Keysearch's content assistant (depending on which one I chose earlier) and check if it's good enough to pass the score. Then I'll only need to make some minor changes here and there and my VA will further tweak it and do some formatting, then it's ready to hit the publish button.
So Here You Have It!
That's exactly how I use PLR articles to create content for my niche sites — quickly and efficiently, without sacrificing quality.
If you're looking for ways to ramp up your content creation process, using PLR is definitely one of the best options. You just need to make sure that whatever article or product you purchase comes from a trusted seller and has enough quality for you to be able to rewrite them without spending too much time.