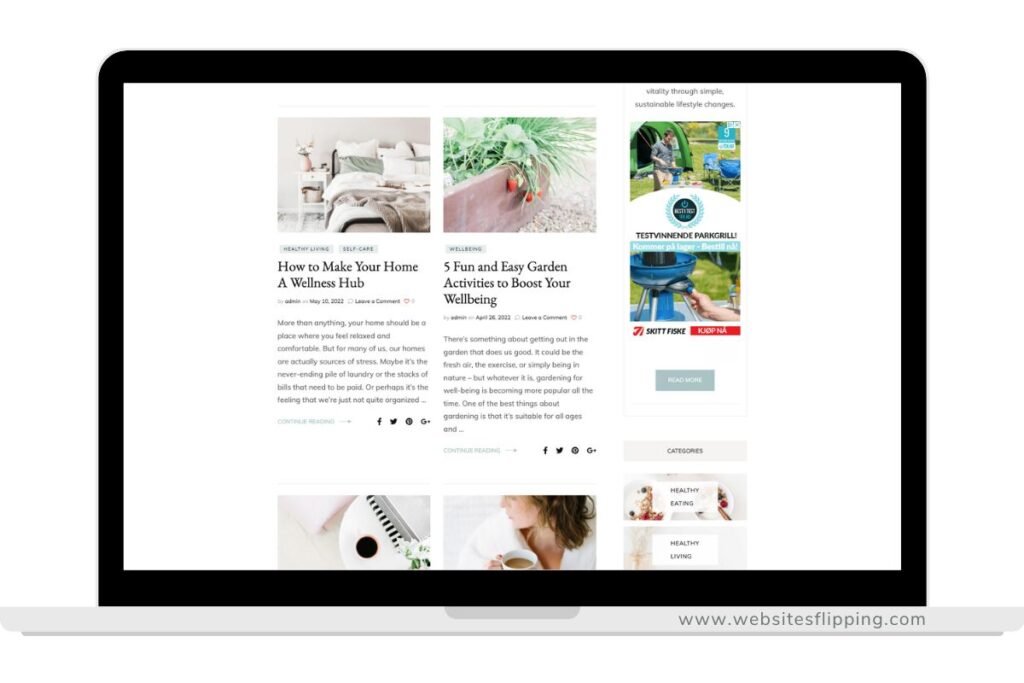 Done-for-you health & wellness established site with 54 long-form articles & more to be published. Ezoic approved.
The site will come with SoMe accounts and an email (Gmail only). A Pinterest account with pins included, already generating traffic and engagement.
This is a rare opportunity to get your hands on an established health & wellness blog with high-quality content and a strong social media following. If you have any questions, please let me know.
Type: Established site (domain registered in March 2021)
Niche: Health & Wellness
DA: 9
Asking price: $1,500
About the Site
Healthy Living Guide is an established niche blog providing tips, advice, and resources on diet & nutrition, mental and physical health, healthy eating and living, self-care, and personal growth for a healthier lifestyle.
The blog was started in March 2021 with the aim of helping people live healthier lives by making small changes to their daily routine. However, it was paused for almost a year since I was busy with my third baby.
I started with it again in June, including posting more content (1 – 2 posts per month) and generating traffic through Pinterest (currently 1.6K views monthly) and on-site SEO.
Healthy Living Guide covers a wide range of topics related to health and wellness, including:
Diet & Nutrition
Fitness & Exercise
Mental Health
Self-Care
Relationships
Personal Growth 
The blog is suitable for both personal blogger and business use, for example, as an online health coach, nutritionist, or fitness trainer.
Monetization
The site is not monetized now, although it earns a fraction of revenue from Google Adsense & Ezoic.
There is potential to grow the site further and start making money from it through various methods, including sponsored posts, affiliate marketing, e-books or online courses, or setting up a shop to sell health-related products.
WHAT IS INCLUDED IN THIS SALE?
The domain HealthyLivingGuide.co, registered in arch 2021
All website files and database (Platform: WordPress.org)
Website files, source code, and content
Legal pages are included (Disclaimer, Privacy Policy, Terms & Conditions)
Please note: Hosting plan is NOT included.